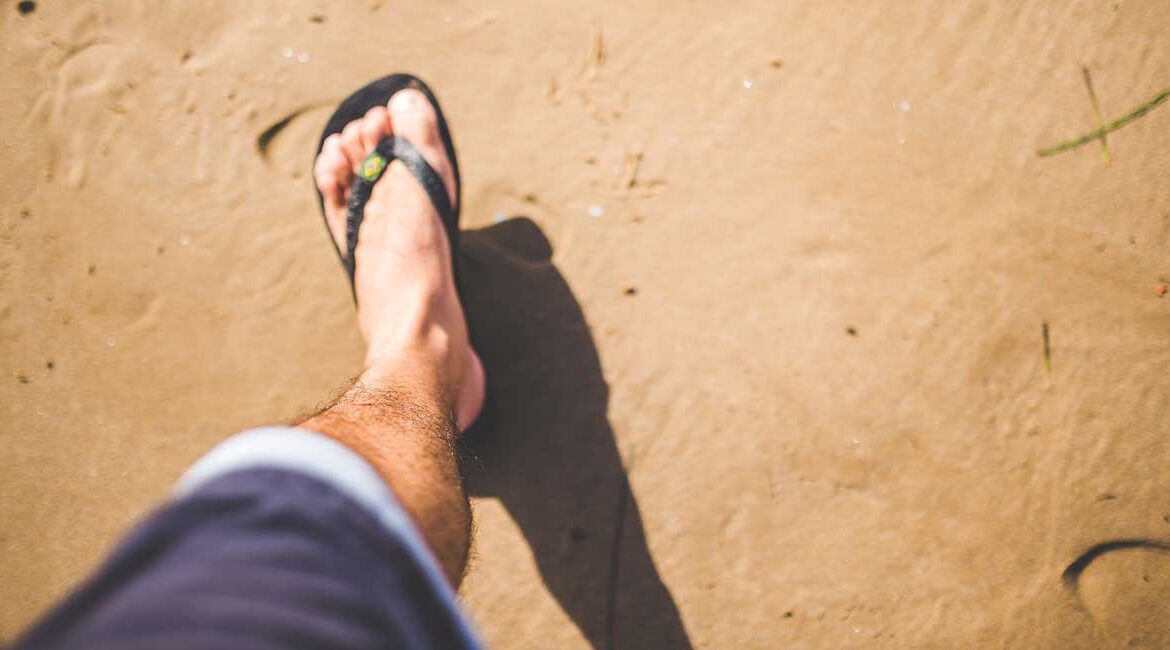 5 Of the Best Men's Flip Flops with Arch Support
Having to cope with Plantar Fasciitis and its subsequent heel pain is a nightmare for those who are often on their feet for long hours during the day. It is a plague that many folks wish to get rid of completely as the feeling that comes with it is an absolutely undesirable one, hence the need to find the best men's flip flops with arch support.
When men go out and choose a pair of shoes a great deal of attention is given to heel support. However, such attention to detail is not being paid by men who opt for a pair of flip flops.
But for anyone who loves his feet and is serious about relieving heel pain, the only option remains searching for the best flip flops with arch support in order to avoid serious injury. Speaking from a medical adviser's perspective, the plantar fascia ligament requires massive support to the heel. Such support can be derived from a pair of sandals with strong arch support as they provide just the right amount of care for people that spend a lot of time on their feet.
But then, not every flip flop with arch support is usually 100% suitable for the feet, hence the need to pick out the right ones. That might be a bit hectic, but the results are always worth the time and effort. However, to help you reduce the stress of sourcing the very best of flip flops, we have compiled a list of the 5 best out there. Note that this list is a selection of some flip flops we have personally handpicked based on our own tastes.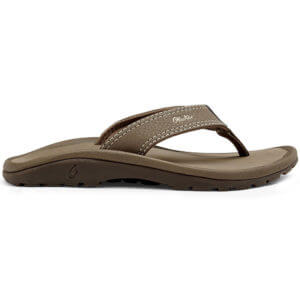 This pair is an industry leader in the health-oriented footwear arena. The Ohana Thong flip flop is a Makai Collection from Olukai. It is resistant to water and dries up quickly; it also provides great comfort and style.
This multi-purpose sandal possesses a water resistant upper strap that is made up of high-quality synthetic leather. At the back of it, there is a jersey knit lining and the neoprene foam which provides an additional protection and gives an extra support to the sore ligaments.
In order to fit better and afford a superb feeling, this flip flop was designed with a deeper, anatomically contoured cross-sectional area. This is an amazing pair of flip flops for those with painful heels, as the super soft nylon toe post webbing works wonders with the comfort levels.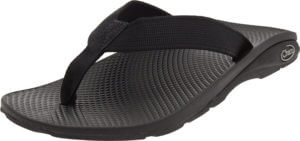 The Chaco Flip Ecotread is specially dedicated to those guys that can't stand the 'flap' sound you get when walking in regular sandals. They've been designed to minimize the sound as much as possible while still providing top of the pile heel support. These fellas can flip without the flop.
Particularly great for wide feet they get high scores when it comes to thier durability and comfort. They possess a designer contoured heel cup, a polyurethane footbed for absorbing shocks, slip resistance, and impeccable traction.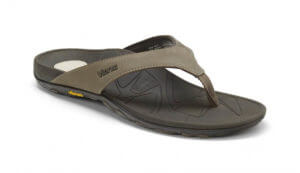 As far as the foot apparel health industry is concerned, Vionic is one of the all-time leader. They specialize in footwear that assists with motion control and all the new Bryce line of sandals are rated among the best flip flops on the market.
This pair gives great stability and cushioning for the ligaments as they are designed to, given the high-quality leather they're made of and a triple density EVA sole. Due to the VIBRAM outsole great traction on all everyday surfaces is ensured. Wherever your going to, it feels like you are walking on a cloud all the time.
These great features make it a bit pricey. But then again, it's a top of the line brand and a best in class pair of sandals.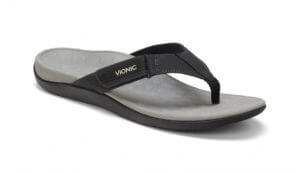 The Orthaheel Ryder is a great product, using the foot's natural motion as the critical basis for all other design elements. Designed by a podiatrist, the Ryder flip flop is designed for comfort and minimizing the risk of foot related injuries. This is all thanks to its foam-lined strap and cushioned soft toe.
Some of the Ryder flip flop's features worth noting include its adjustable straps, grippy rubber traction, high comfort levels, great cushioning and best in class arch support. If you want to remove or get as far away as possible from heel pain would rather go for the Orthaheel Ryder flip flops as the pair surely helps to alleviate heel pain.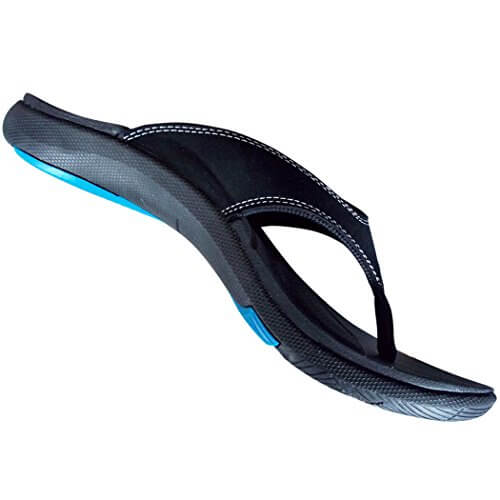 The orthotic flip flop is a true breakthrough in the footwear health industry, providing all the benefits and ligament support for a conventional orthotic shoe, plus added comfort and sleek style.
Designed to be a sturdy rubber shoe, it provides durability and commands a superior grip. Stridetek manufacture their Fliptothic footwear using biomechanics and revolutionary design, resulting in an integrated footbed unit to provide maximum resistance against pronation, thereby solving a major problem with traditional flip flops.
The ingeniously crafted flip flop helps the foot with its natural alignment. Its deep heel cup stabilizes the foot against lateral movements, helping in relieving foot pains of all sorts.
Conclusion
In conclusion, flip flops with arch support are a great way to relieve the trouble with dreadful heel pains and giving your feet the required support. It really doesn't matter whether the distance to cover is a long or short one, flip flops with arch support simply make the journey a comforting one for your feet. Any of these highly rated products will serve the purpose as they are the very best flip flop brands for men on the market.
In order to give the feet the needed support all day long, it is recommended that the best flip flops with arch support be given top preference, and special consideration to everyday walking shoes should be withdrawn.