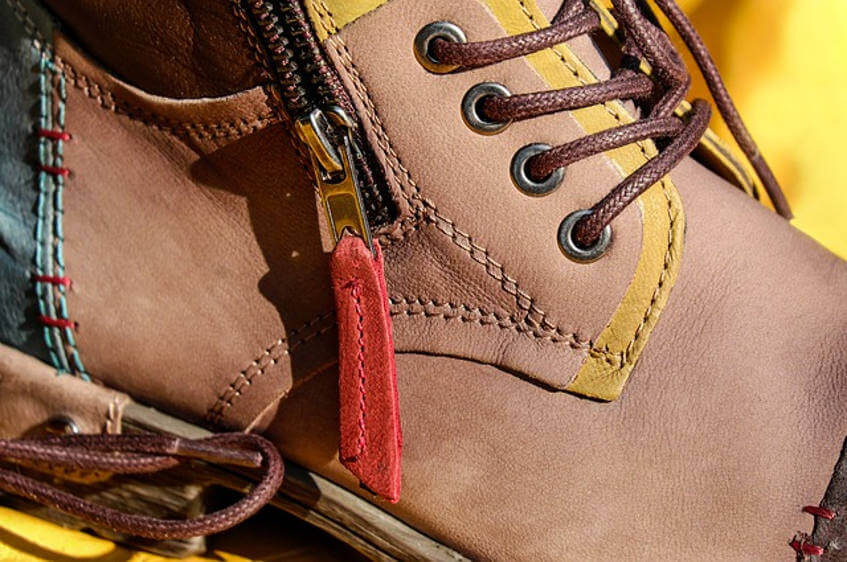 Mens dress boots 2018
The men's dress boot and it's variants have come a long way since the early days of foot wear. Today we are faced with a plethora of different styles spanning different eras and generations. Boots that were once designed for a practical purpose are now worn for comfort and style. So how do we start our men's dress boot guide of 2018?
Where to begin?
Here we have gone and wrapped some of the most popular and timeless styles ever worn on a man's foot. We designed this guide so that even the most fashion illeterate of men can just pick a pair and up their style game instantly. Without further ado we give you four styles you just can't go wrong with.
We have come a long way in shoe design. The modern lace-up boot has served countless countries in armed combat.  The contemporary iteration of the combat boot serves just as well in no man's land as it does on a sticky bar floor at one in the morning. It's the work horse of the modern man's wardrobe, always have a pair at the ready cause they can go with any style from cowboy to urbanite.
The brand has endured since the early eighties and remained a staple of the stylish male. This lace-up adds the ankle zipper a modern addition while retaining its character with metal eyelet lacing. The dark brown tone is easy to pair with camel khaki chinos or dark blue denim.
The Ted Baker brand is a stand out in the world of men's luxury fashion. Their range of leather footwear includes this stunning example. With a complete leather upper and synthetic sole it combines modern tech with timeless styling and available in different leather tones, these will add style to any man.
The Chukka and The Desert boot
The Chukka came into being through the game of Polo, where Chukka signifies a period of play. This ankle high boot comes with 2 to 3 sets of eyelets and always in a suede or calfskin leather upper. The desert boot is a derivative of the Chukka which came into being when it was worn by soldiers in the desert campaigns of World War 2. The desert boot has a crepe rubber sole and suede upper, they were popularised by Clarks shoes in the 1950s and they are still making them today.

This is the original desert boot made by Clarks. Most likely they are not built the same way today as they were in the fifties, it is still nice to feel like you can grab a piece of history and wear it on your feet all day. This timeless design has endured many decades of fashion trends that have come and gone and seeing such a simple yet effective design, it is no surprsie that it still remains highly regarded by the stylish gentleman.
A great quality rendition of a classic model can only come from one of New York's finest fashion brands. The Kenneth reimagining of the Chukka boot adds modern luxuries like a Techni-Cole sole, a gel pod in the sole that keeps your feet at a stable temperature, while still giving you that classic suede upper that protects and offers timeless style.
The Chelsea boot has been around since the 1840s but came into its own during London's infamous swinging sixties. Once revolutionary bands like the Beatles and Rolling Stone front man Mick Jagger started wearing them, they took on a life of their own and haven't slowed down since. The great thing about the Chelsea boot is it can be worn in any combination, dressed down with jeans or dressed up with Chinos and a blazer. Just beware of the sizing, as the tighter fit might mean you will have to look into half sizes.

This boot is of exceptional quality for the price range it sits in. With a full leather upper and a wide opening for even the widest of feet, you can look the part and still be the man with the impeccable style. Once worn by rockers but now by the modern gentleman, this style of boot has never been out of fashion and is always a no-brainer for a night out. Dress them up with stovepipe jeans and a blazer or dress them down with light colored khakis.
The classic silhouette of the Chelsea boot has the slightly tapered toe as seen here. However we also find a slighlty more modern take on the elastic designed to fasten around the ankle. This model also comes in suede and a wide range of tan colors.
These boot have timeless style plus heavy street cred born from decades of musicians, artists and subversives rocking them.
This classic has become a symbol of punk and youth subculture. The trademark design with yellow stitching and air cushioned sole became synonymous with rock and subversive artist types the world over. These days their popularity hasn't waned and they are still available in a wide range of colors
Palladiums have been around for decades but have only really caught on in the last couple of years. The Pampa Hi Originales are modern classics that are all over the feet of rappers, skaters and soho types. The come in a ridiculous range of colorways so don't hesitate to check them out.
Hope that helped you out
And that about wraps it up for your men's boots guide for 2018. If we missed anything you think we should have covered don't hesitate to let us know via facebook or our contact us page. If you enjoyed this one then check out our other recent articles like this one about the best dive watches for men and this one here about leather satchels for guys.