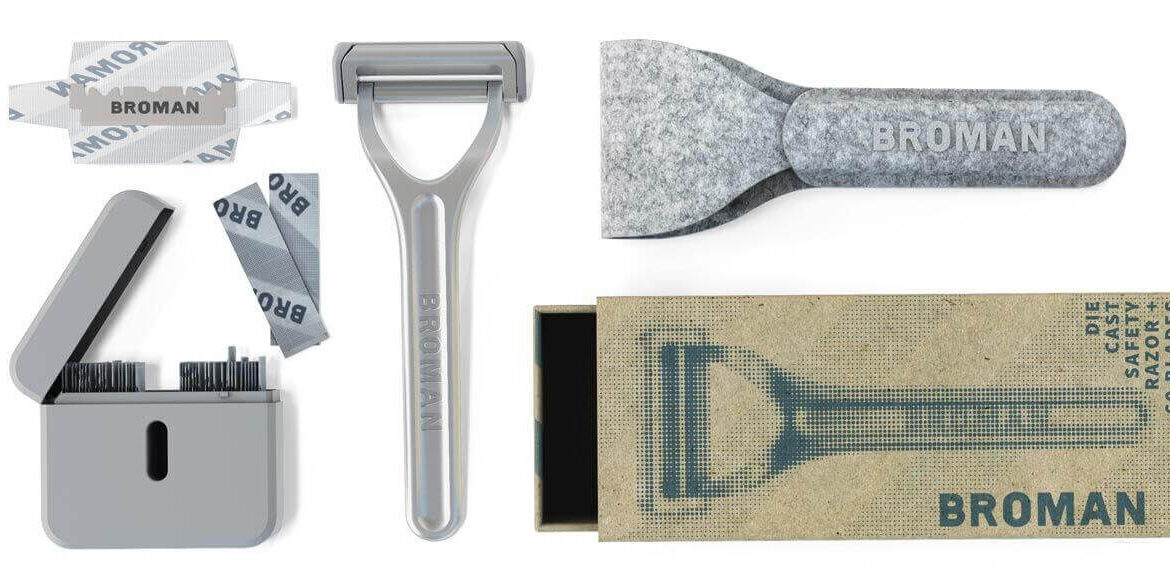 The Broman Razor is the only razor you need
The humble razor has seen many incarnations throughout history. But the one design that revolutionized an industry and put many barbers and their straight razor skills out of work was the safety razor.
The Broman razor is a modern take on a timeless tool and it wants to be the only razor you will ever need. With a modern design and a pack of replacements razors it not only poses a unique solution to the now tired razor subscriptions and disposables you often get at the super market, it also does it in a slick portable package. What sets it apart from other traditional safety razor models is the pivoting head that can be found on most modern razors made by the likes of gillette in combination with a replaceable blade. That's the best of both worlds!
Modern follicle can't wait to get our hands on one to test it out. The Broman razor is currently in the funding stage on indiegogo, you can support the product with your hard earned right here:
Fund it now
https://www.indiegogo.com/projects/broman-the-world-s-first-pivoting-safety-razor